WE ARE BEST AT REVIEW MANAGEMENT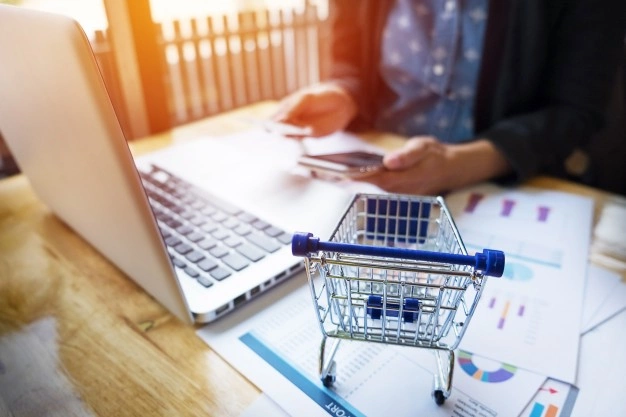 Through online reviews, potential clients and customers discover, evaluate, and develop trust for your company.
Business review sites can notify business owners to possibly hazardous trends and practises, such as poorly trained employees or resolvable product or service quality concerns. 
Business reviews allow the owner to discover and recognise loyal consumers with a thank you note and acknowledgment. 
A poor encounter with a customer or client may be turned into a second opportunity with a business review.
What is Online Review Management?
Monitoring, evaluating, reacting too , and creating reviews across different online review websites is the commercial process of online review management. It's generally done to help a company's marketing strategy and improve overall business success.
Whether you run a tiny business or a large corporation with hundreds of locations, internet reviews have a significant influence on your company's reputation and income
Three Steps to Managing Online Reviews:
Respond to customer reviews.

 

Make use of the positive feedback you receive as a marketing tool.

 

Request feedback from your customers.
Respond to customer reviews
The commitment to becoming a responsive business is the first step in managing internet reviews. Thank positive reviewers for their time and consideration, and make sure your response is personalised. To show that your company cares about its consumers, remember to respond to valid complaints and remain empathic.
It's also a good idea to direct the reviewer to your customer support resources, which may assist you in quickly resolving difficulties and safeguarding client relationships.
Make use of the positive feedback you receive as a marketing tool.
Integrating customer feedback into your marketing materials can help you get better outcomes. Using review widgets to embed or show online reviews from your review profiles on your own website can increase discussion rates, lower bounce rates, and boost ad quality rankings.
Online review management can be seamlessly integrated into your whole marketing plan.
Request feedback from your customers
Many businesses believe that reviews will come to them naturally over time. Email should be at the top of your list of ways to ask clients for evaluations in advance. Post-transactional review request emails account for up to 70% of all reviews. SMS, client surveys, and review landing pages are some of the other media used for review requests.
Maintain simplicity and make it simple for customers to write and publish reviews.

 

Find out how to add a Google review link on your website.

 

Ask the appropriate survey questions

 

For your review requests, use SMS text survey templates.

 

Don't trust reviews that have been paid for, and don't buy reviews.
Your Key to Marketing Success is Online Review Management.
Online reviews can help you support your marketing strategy, outperform your competitors, and improve your bottom line. The capacity to communicate with customers and show appreciation for their opinion is at the heart of online review management. Successful brands and marketers have figured out how to manage reviews in a way that attracts rather than repels customers.
Monitoring, reporting, outreach to reviewers, and response to reviewers
We keep track of all relevant reviews for your company placed on the most relevant business review and complaint sites on a daily basis. We provide you monthly reports with complete analytics so you can see who is reviewing your organisation, when they are evaluating it, what they are saying, and where they are submitting theirs evaluations.
This individualised service enables us to act as a representative of your company, acknowledging and recognising positive reviews while also escalating and resolving issues that have been posted online.
The Importance of Online Review Monitoring
Owners and managers can use the feedback left by customers on the internet to improve their products and services. Consumer reviews reveal what interests them the most and help to drive innovation.Closely monitoring reviews will also aid in the prevention of potentially damaging false reviews, which are becoming increasingly popular. Competitive trolls, enraged current and former employees, and other trolls create fake and defamatory evaluations that might hurt your business if you don't pay attention.
The Importance of Responding to Online Reviews
When you respond quickly to what your consumers have to say, review management becomes much more effective. Consumers examine local companies' comments to reviews, according to BrightLocal. Responding to evaluations with care and honesty demonstrates your company's credibility. According to the Google Local Rankings survey, ratings may account for more than 15% of how Google ranks a business.
How to Respond to Positive Reviews
Responding to both favourable and negative evaluations is crucial. Customers that post a favourable review are devoted customers and brand advocates who deserve to be recognised and thanked. These good reviews can also be included in your marketing and sales materials, such as brochures and advertisements.
How to Respond to Negative Reviews
Some firms choose to dismiss negative feedback because they are terrified of admitting the customer is correct. It is nearly always in your best interest to respond when a customer takes the time to submit a negative review. Some reviews should be ignored, such as those in which a customer uses offensive or harmful language.