BEFORE IT'S TOO LATE, RECOVER YOUR WEBSITE FROM A GOOGLE PENALTY.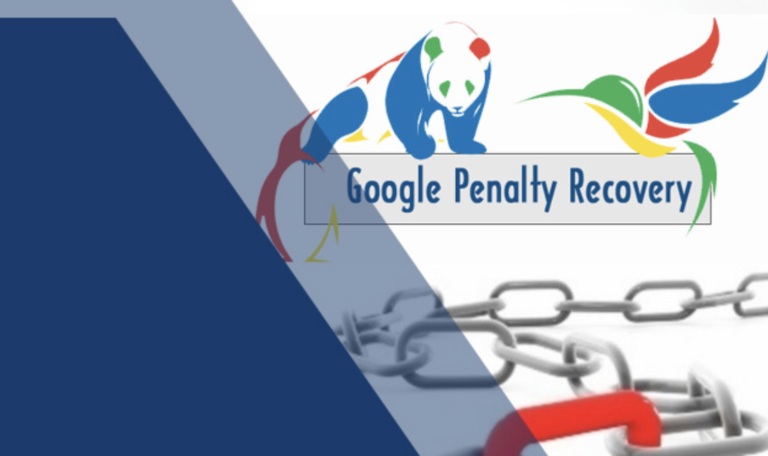 Google is in a league of its own.
And, just like any other club, there are rules to follow if you want to be a part of it.
If you break the rules, you'll be penalised.
If one or more actions on your website violate Google's Webmaster Guidelines for indexable content, it may result in a Google penalty, putting your site at a significant disadvantage in search results.
It may even disappear entirely from the SERPs at times.
If you find yourself in this situation, use this Google penalty removal guide to undo the damage and reclaim your place in Google's good graces.
It doesn't matter if your website was hit by a Google penalty or suffered a significant loss of traffic; with reputation champions on your side, there's no need to look elsewhere. While we provide our clients with the option to recover their website from a Google penalty within 72 hours or as soon as feasible, we are also devoted to providing all necessary assistance and support.
THE REASONS OF GOOGLE'S PENALTIES
Unrelated Links

Poor-Quality Backlinks

Hidden Links

Comment Spam

Paid Links

Duplicate Content
PENALTIES IMPOSED BY GOOGLE
The two most well-known Google punishments are Google Panda and Google Penguin. Despite the fact that they are completely different in terms of context, the influence they can have on your website and its rankings is very comparable. The first step in recovering a penalty is to determine the type of penalty that has been imposed.With the correct tools and a rigorous methodology, our team of high-end expert professional specialists can help you get back in the game.
HOW TO IDENTIFY THE TYPE OF GOOGLE PENALTY?
Google Panda: Google Panda s the most prevalent variant of the Google penalty applied to most websites. If Google's algorithm detects "Poor Quality" or "Duplicate" material on your website, it will penalise it with lower rankings and organic traffic. This would erode your reputation with potential customers and could jeopardise your company's overall success.
Google Penguin: If your website engages in aggressive link building, this form of Google penalty or Algorithm assesses it negatively. If you hide unnatural links and try to trick search engines into giving you a higher ranking by creating phoney or artificial links, your site will be penalised.
De-Indexed Pages and Websites: When websites try to sell links to other websites, they are de-indexed. Google does not encourage websites to buy links in order to improve their page rank or search engine rankings. All of these spammed links, spammed low-quality material on a website, and other black hat practises are detected by Google.