YOUR ONLINE REPUTATION MATTERS A LOT TO PUBLIC AND YOUR CLIENTS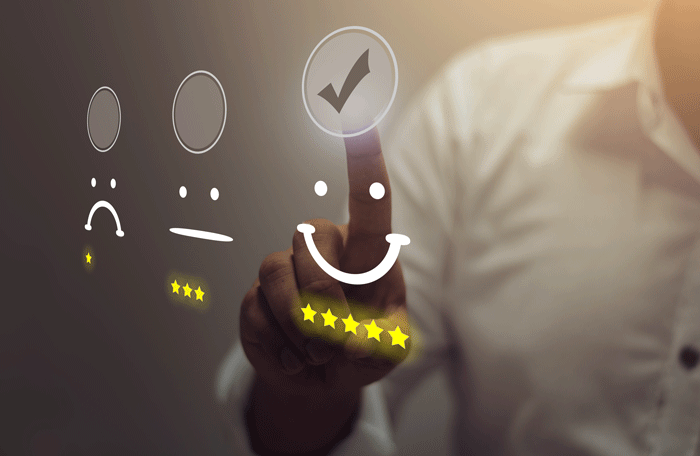 Your online reputation is an important part of your overall personal brand. Protecting your online reputation also protects your brand, and a successful career or business can only be built on a strong brand foundation. The best way to manage your reputation/image is to keep track of it and improve it over time. Rather than surface-level "quick fixes," the best results are attained through deliberate, meaningful efforts. If you're not careful, your internet reputation might quickly deteriorate. As a result, it's critical to adopt persistent, proactive measures to reduce future negativity.
THE IMPORTANCE OF REPUTATION PROTECTION
It's quite tough to put a financial figure on how much your online reputation is worth. However, there are numerous reputation management statistics that demonstrate its significance. According to BrightLocal, approximately 87 percent of individuals will avoid doing business with a firm that has received poor evaluations. This offers us an idea of how important your online brand image is to your earnings.
But it's not just about the money. When you protect your online reputation, it adds value to everything you do, from your collaborations to your recruitment efforts. A bad reputation, according to Harvard Business Review, can increase hiring costs by more than 10%.
HOW REPUTATION PROTECTION WORKS?
Consider your company's internet reputation to be a public credit score based on a combination of: 
Search results with your brand name

 

Online testimonials

 

Editorial content: photos from the internet.

Social media and many more.
This content is reflected online and scrutinised by potential customers in aggregate. That hard-won reputation needs to be safeguarded.
The potential effect and frequency of bad material being produced in the future can be mitigated by trying to proactively mitigate negativity, usually by enhancing your brand's existing online content or addressing potential negative content development.
We achieve this by taking steps such as: 
Improving reviews so that the inevitable unfavourable reviews have less of an impact on your company

 

Positive online content repositioning in search.

Detecting and mitigating dangers to online content before they become a problem.

Creating a space for positive brand messaging to be shared and promoted on the internet.
METHODS WE EMPLOY TO SAFEGUARD YOUR IMAGE AND REPUTATION
1. Web Development
Wherever possible, we'll create custom online properties such as websites, apps, blogs, and other platforms for information dissemination.
2. Promotion 
There are numerous ways to promote your website on the internet. Among them are the following:
Outreach to influencers

SEO stands for search engine optimization.

Blogger bargaining

Promotion on social media
3. Research 
We begin by looking up similar businesses, brands, or individuals to see what search engines enjoy most about them. Typical research topics include:
Research on branded search terms

Term study on competitors

Content analysis of competitors

Brand-related content research

Audit of popular content
4. Strategy 
We devise a strategy to handle the terrain in which your company works after we have gained a thorough understanding of it. This usually entails:
Modeling ideal outcomes

Creating a content gap

Marketing approach for search engines
5. Monitoring and Tracking 
We set up online reputation monitoring (including content tracking) for branded search phrases to warn stakeholders of potential dangers after an effective plan has been developed. A human is in charge of all of our monitoring.
6. Content Creation and Repositioning
The approach is then put into action, with tweaks made along the way. This is usually accomplished through a multi-step content production plan aimed at achieving your brand's ideal online search results. The following are common examples of content development:
Idea generation for content

Creating a headline

Content creation, both primary and secondary

Approvals and modification of content

Negotiation with the publisher about placement

Placement of content

Promotion of material on social media and through search